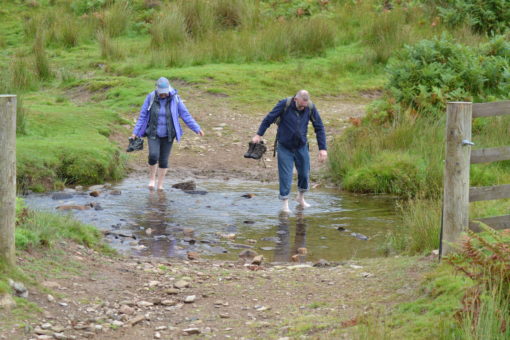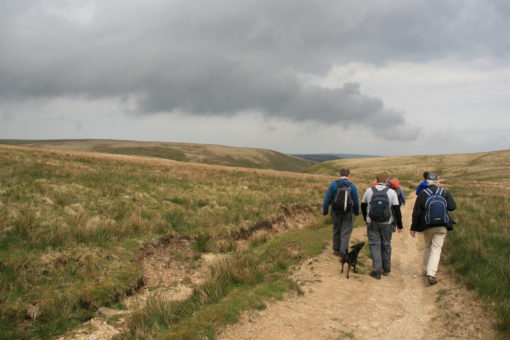 Hoar Oak Cottage is located in the Hoar Oak Water valley between The Chains and Cheriton Ridge – a remote and beautiful part of Exmoor. Access is on foot or horseback only. Be sensible, well prepared and well informed when setting out to walk to the cottage. This is exposed moorland with changing weather conditions.  Check the weather, take an OS map, water and a snack and be aware there is no phone or WIFI signal to rely on.
Ordnance Survey map Explorer OL9 is the best map to use and Hoar Oak Cottage is located at map grid references E274200 N143550.  Follow this link to a Google map of Hoar Oak Cottage and the area around it.
Before walking to Hoar Oak Cottage you are recommended to look at the Exmoor National Park Authority's website which contains important information about paths, access and walking on the moor.
Enjoy your visit to Hoar Oak Cottage!
By horse:
Outovercott Riding Stables are the nearest to Hoar Oak Cottage and do a half day horse trek taking in the cottage.
Contact them at www.outovercott.co.uk/horseriding for more details.
By foot:
Use OS Map OL9. The cottage is at grid reference: E274200 N143550
The Two Moors Way national trail passes the cottage which is on the west side of the Hoar Oak Water.  Heading south on the Lynton to Simonsbath section of the Two Moors Way walkers pass Hoar Oak Cottage towards the end of Cheriton Ridge. Heading north on the Lynton to Simonsbath section of the Two Moors Way you see Hoar Oak Cottage ahead of you just before heading up onto Cheriton Ridge.
Also take a look at the Long Distance Walkers Association website for more information about walks on Exmoor.
Where to stay: 
The Visit Exmoor website is a good starting point for accommodation and food.
A nearby pub with accommodation is The Rockford Inn at Brendon. An old Exmoor pub that was once used by some of the Hoar Oak shepherds and which has good food and comfy rooms.