William Hobbs – known as Bill – was employed as shepherd at Hoar Oak Cottage soon after marrying Alice Jones from Simonsbath around 1913.  In 1914 Bill enlisted in the Royal North Devon Yeomanry (Hussars) at the beginning of the First World War.  The photo below shows Bill, on the far right, at North Hill Camp in Minehead.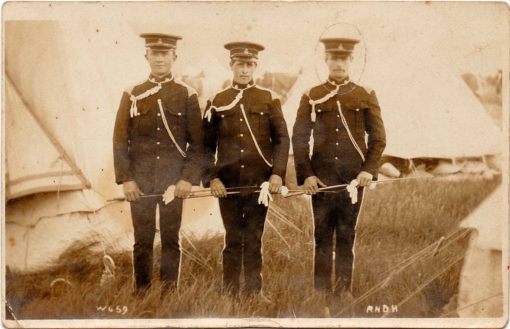 During Bill's time in the army Alice's younger brother, John Jones, ran the Hoar Oak herding.  His occupation as a shepherd was a 'starred occupation' (designated as not liable for conscription) but as the war progressed and more and more men were needed John Jones' job as a shepherd was 'unstarred' and he was conscripted in to the Army.   More info to follow.
At the conclusion of hostilities Bill was demobbed from the Army and returned to Hoar Oak and the herding. The photo below shows him around this time.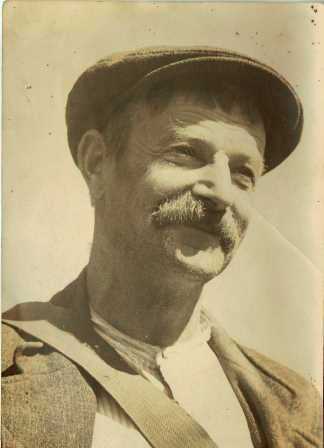 Bill was one of the many Hoar Oak shepherds who cut peat turves on their 'alottment' in the Hoar Oak valley  for their personal use.  These flat, square turves of peat were their main source of fuel for cooking, heating and boiling water.  The photo below shows how the peat cutting was done using a 'chest plough'.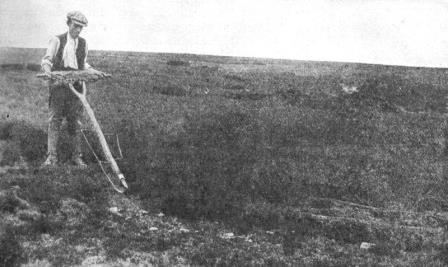 More info on peat cutting with a chest plough to follow.
Bill and Alice's son David was born at Hoar Oak Cottage in 1915 and when the time came for him to attend school David boarded, during the week, with his Jones grandparents in Simonsbath in order to attend the local school.  The photograph below, taken in 1922, shows young David at Simonsbath School.  He is in the back row, far right, next to the young Assistant Teacher.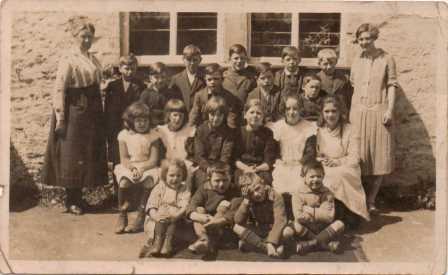 The photo below is of Simonsbath School circa 1898 and includes David's mother Alice Jones as a young girl.  Unfortunately it is not known which child is Alice!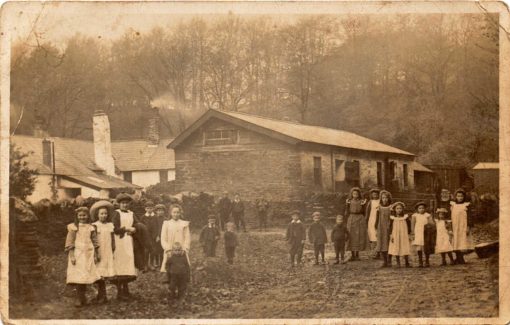 During the time that the Hobbs lived at Hoar Oak Cottage an attempt was made to keep the damp out of the cottage by covering the outside of the walls in black corrugated iron.  The photo below shows Bill Hobbs outside of the cottage with, in the background, a roll of black corrugated iron ready to be fixed to the external walls.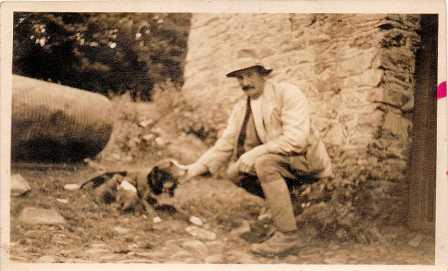 Bill, Alice and young David Hobbs left Hoar Oak Cottage in the mid to late 1920s and went to live and work at Kipscombe Farm at Countisbury.  In time, David married Florence Rawle and they lived at Church Cottage, Countisbury and later at County Gate Cottage, Countisbury.  The photo below is of David on his retirement – pictured with his shepherd's crook.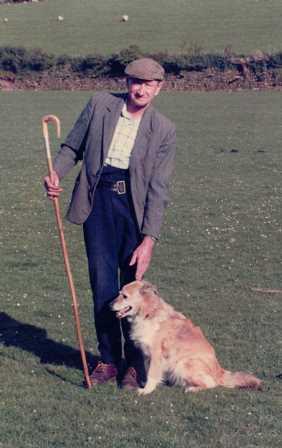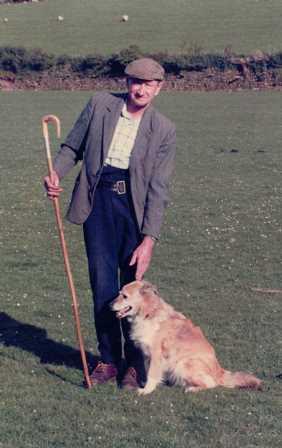 David Hobbs kept an interest in Hoar Oak Cottage and his son Eric told us he often went back to visit his birthplace.  The photo below shows him on just such an outing, probably around ten years or so before he died in 2006, with two friends who had taken him out there in a Land Rover.  He loved to visit the cottage and we can see in the photo that David still has his shepherd's crook to use as a walking stick.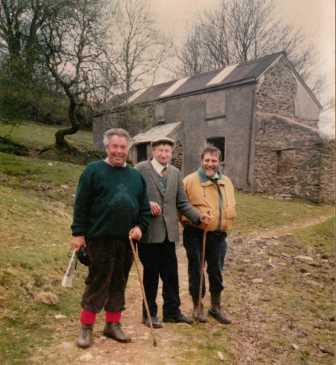 The photo below shows four generations of the Hobb's family, all Exmoor shepherds.  Bill, once shepherd at Hoar Oak, is on the far right.  David, born at Hoar Oak, is on the far right.  In the centre is David's son Eric with Bill's father George Hobbs.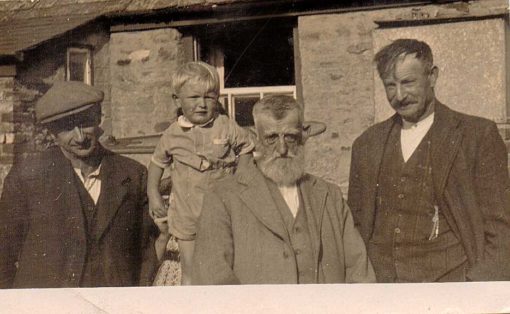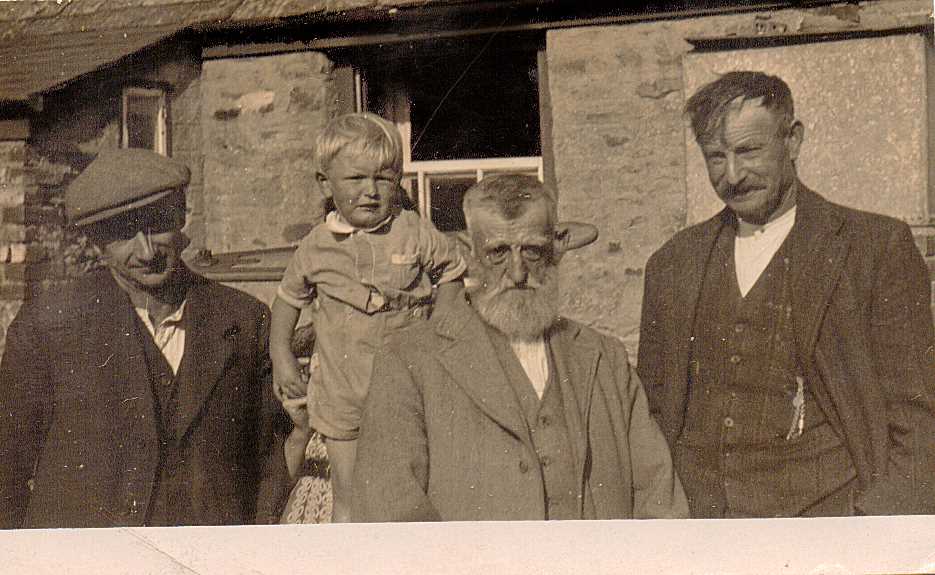 Thanks go to Eric Hobbs for his generosity in sharing so many photographs, memories and information about the Hobbs family at Hoar Oak Cottage.  Eric was one of a group of descendants of Hoar Oak who took part in a picnic trip, in 2013, to visit the cottage and see the work being done to stabilise it as a heritage ruin.