Exmoor's scenery: open windswept moorland; sheltered wooded combes; the highest sea cliffs in England; bog, fast-rushing rivers and man-made lakes.  With such varied habitats it's not surprising that its flora and other wildlife are so diverse.  Living in one of the remotest parts of the moor and out in all weathers, the shepherds of Hoar Oak Cottage would have been intimately aware of the plants and creatures that they came across daily.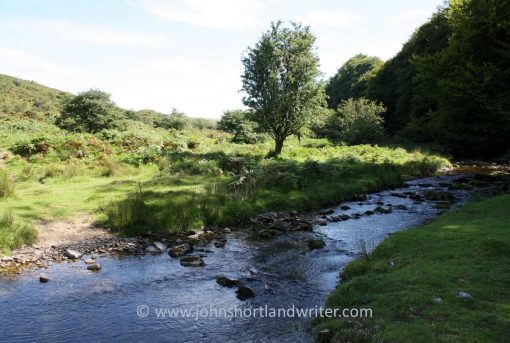 Country folk of the past utilised anything that could be readily harvested; not just those that could be eaten but also those that might make a hard life a little more comfortable.  These days worts (bilberries) and blackberries may still be gathered in the autumn for pies and jam but it's doubtful whether anyone collects cotton grass seed-heads for stuffing pillows anymore. However, the great beech trees that still surround Hoar Oak Cottage continue to give shelter (and once firewood) and the trout in the river that provided the occasional tasty meal still dart for shelter whenever danger threatens.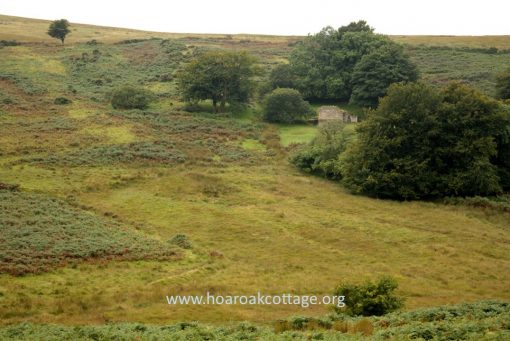 The Hoar Oak Valley had been home to man for thousands of years from Neolithic and Bronze Age settlers through to the late 1950s.  Since then, Exmoor's National Park status has protected the moor as well as many of the birds, mammals, wild flowers and insects they would have been familiar with.  Today, the wildlife provides a continuous and living link between ourselves, the shepherds and the earliest peoples.  In this occasional series of posts on the flora and fauna we hope to gather information from various sources; books and our research have already yielded many clues.  However, we would like these pages to also become a record of your Exmoor sightings and discoveries – new or old – especially if they should be from the Hoar Oak Valley.  If you have a photograph or story that we might share we'd love to hear from you – to reach us, click on the link at the foot of the page.