In 2016, South Molton artist Phil Rycroft painted this beautiful watercolour of Hoar Oak Cottage.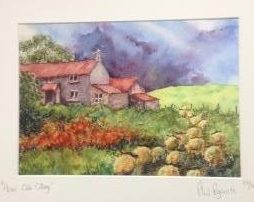 We asked Phil to tell us a bit about his inspiration for the painting and he writes:
Many years ago, back in the mists of time, in the early seventies, I recall walking on Exmoor, ill prepared, in unsuitable clothing and footwear, with no map and only guessing where I was. It was a typical Exmoor day, horizontal misty rain, cold, wet and after I had become slightly lost I stumbled across this remote farm house. Sheltering under its walls out of the wind, gave me the chance to recuperate and refresh. Taking stock of the situation I got to wondering how on earth anyone could making a living there with no apparent signs of stock or crops.  Perhaps we weren't so far from a village or larger farm and maybe this was not a farm but a workers cottage.
When it was time to make my way back to Brendon Two Gates – with no map – I was not really sure which direction I should take.  I resolved to myself that if I could find the drive or track away from the cottage and back to civilisation, I would then be able to reach my car. But no path, track, or drive was to be found. This got me thinking, what was this cottage doing out here in the middle of nowhere with no visible connection to the outside world?  I did eventually get out, but the experience had kindled a fascination, with lots of unanswered questions.
Having revisited the site several times since, drawing and painting in this very magical spot, I still wonder what life must been like there.  So different to our own. No noise, no central heating, no electricity, phone, yet this was only 50 or so years ago. A world away on our own doorstep."
When not drawing, sketching and painting Phil has a busy family, work and sporting life enjoying, amongst other things, mountains rather bigger than the Exmoor hills.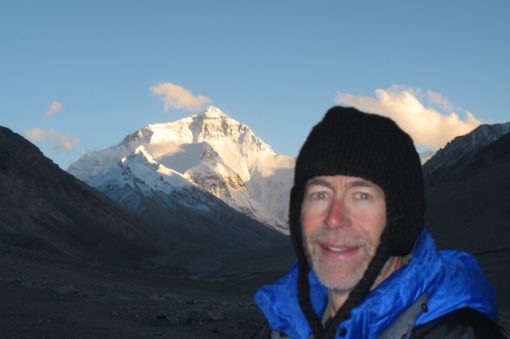 The beautiful watercolour of Hoar Oak Cottage created by Phil is available to purchase as a framed or unframed print and as greeting cards.  If you are interested please contact the artist on philrycroft@msn.com or 01769572100.