Nicky Rowberry – one of the Friends of Hoar Oak Cottage – has been doing some archival research recently and found the following news item published in the North Devon Journal on July 24th, 1902:

It reads as follows:
On the representation of Mr. E.J.Soares, M.P. the Postmaster-General has granted a daily delivery of letters to Hoar Oak Cottage, Lynton. Badgeworthy Cottage and Tom's Hill were included in the applications, but in these cases the Postmaster-General declined, as the cost would be too great.
For such a little news item it packs a punch for those interested in Hoar Oak Cottage and also raises some interesting questions.
• How did they get their post before this? Would they have walked into Lynton, Simonsbath or maybe to a nearby farm – Cheriton or Scoresdown for example – where their post might have been left for them?
• What happened in 1902 to bring about the change to a daily delivery?
• Did the postman really go all the way out to Hoar Oak Cottage every day from July 1902 onwards?
• Why did Badgworthy Cottage and Tom's Hill have their requests for daily deliveries turned down by the Postmaster-General?
• And just how much post would they have been receiving to make this a worthwhile addition to the postal round!!
To try to get some answers we searched for sources of information and came across The British Postal Museum and Archive which can be found at www.postalheritage.org.uk. This is a very useful resource with a wonderful selection of pictures and information available on their website.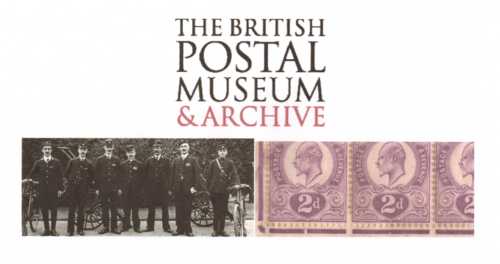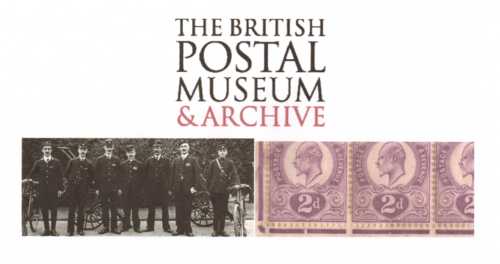 Many thanks go to Penny McMahon an archivisit at the British Postal Museum and Archive who has given us some of the answers but we will need to make a visit to the Postal Museum ourselves to do some more in-depth research. Here is some of the immediate information Penny was able to tell us:
• To find out which Post Office would have served Hoar Oak Cottage in 1902 we will need to look in the local authority archive – the Postal Heritage Museum doesn't keep that info but it is likely to be Lynton or possibly Simonsbath.
• After 1897, under the so-called 'Jubilee Concessions' which were granted as part of Queen Victoria's Jubilee celebrations, the Post Office agreed to guarantee delivery at standard postage rates to every house in the United Kingdom. Although this concession did not specify the frequency of delivery it was assumed to mean a minimum of one delivery weekly. Up until then the standard postage rate did not cover delivery to very outlying villages, hamlets, farms and cottages so this would have been a very useful concession for people who lived in remote spots such as Hoar Oak Cottage, Tom's Hill and Badgworthy Cottage.
• Penny McMahon searched the index series under the following subject terms; Soares, Lynton and Simonsbath and was unable to find any information under the term Simonsbath. Under the search term Lynton, Penny found some references to salary increases for members of staff as well as increases in office expenses and suggested that these references might be worth chasing up as the new delivery out to Hoar Oak Cottage may have been the reason for granting these increases.
So, we still have more digging to do at the Postal Museum in order to try and find out a bit more but are very grateful to Penny for her help.
We do know that the post office was in Simonsbath in 1856. Orwin and Sellick record in their book The Reclamation of Exmoor Forest (publ 1929) that the shop and inn at Simonsbath was also the receiving point for letters…..letters arrived, from South Molton, at 12 noon on Tuesdays, Thursdays and Saturdays, outgoing post being dispatched at 1.30pm. However, by 1902 it may be that Lynton was the centre for the post.
The reason that Hoar Oak Cottage but not Badgworthy or Toms Hill had the post delivered is most likely to be due to a simple matter of distances. If the post was coming from Lynton the latter two cottages were perhaps just a bit too far from the post office and the postman's regular route and so prevented Queen Victoria from being able to fulfill her Jubilee Concession!! This rough sketch of the area helps to show that – as the crow flies – Hoar Oak Cottage was about 4 miles from Lynton whereas Badgworthy was about 5 ½ miles and Toms Hill around 6 miles.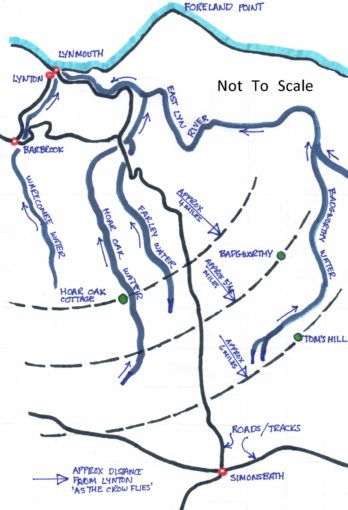 Of course, the actual routes taken to get to each of these cottages would have been considerably more but this sketch does, nonetheless, help to give us a rough idea of the relative distances.
Thinking about how much post the families at Hoar Oak would have been receiving and whether, therefore, a dedicated delivery was worthwhile is an interesting question too. James and Sarah Maxwell Johnstone were the residents at Hoar Oak Cottage in 1902 and at that time the oldest of their 13 children would have been away from home working as farm labourers or, for the girls, in service. The post would have been an important way for those older children to keep in touch and perhaps send a little bit of their wages home to help their mother's budget. And of course Sarah's family were in North Wales and James's were in Dumfrieshire – so sending news or gifts would have always been by post. Having a regular delivery would therefore have been an invaluable services for them out at Hoar Oak.